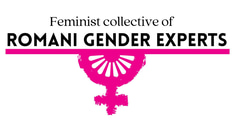 Internal Capacity Building Workshops
Employment Coaching Style - Simple steps towards employment
Our first workshop "Employment Coaching Style - Simple steps towards employment", led by our members, Miljana Cabrilovski & Xhesika Korra, focused on the challenges inside the employment system and provide solutions based on the coaching cycle for employment.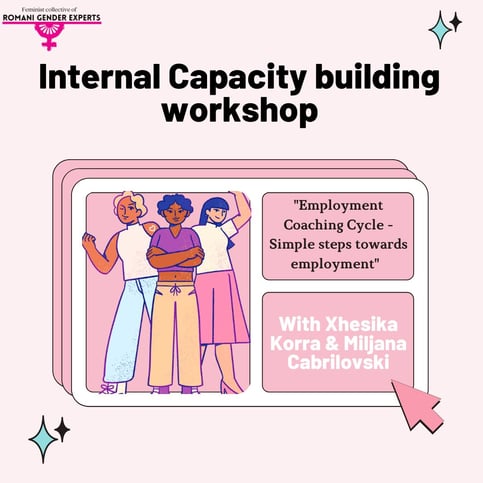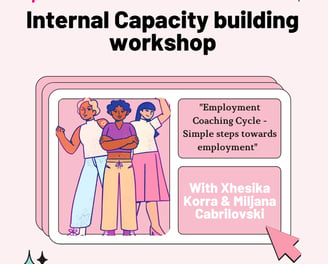 Holocaust of Sinti and Roma and its aftermath
The workshop led by Dr. Justyna Mat focused on the subject of the Holocaust of Sinti and Roma and its aftermath. The workshops aimed to shed light on the tragic fate of the Sinti and Roma in the areas occupied by the Nazis and raise awareness about the post-war struggle for recognition and compensation. In addition, the workshops offered the opportunity for our members to engage in meaningful discussions and explore ways to promote education and understanding of the Sinti and Roma Holocaust.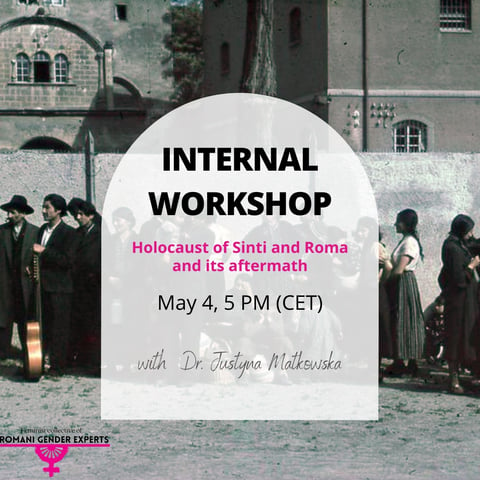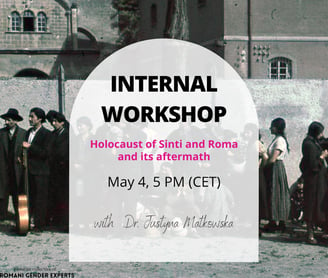 Time & Stress Management
Stress management is a useful skill that many people don't take advantage of. Bad management of time and high levels of stress are not only preventing people from being effective at their workplace, but also we are putting our entire well-being at risk. Stress wreaks havoc on our emotional equilibrium, as well as our overall physical and mental health. It narrows our ability to think clearly, function effectively, and enjoy life.

While it may seem like there's nothing you can do about stress at work and home, there are steps you can take to destress and regain control. Maria Dumitru Ruiz delivered a practical session on stress and time management inspired by realities encountered by Roma women.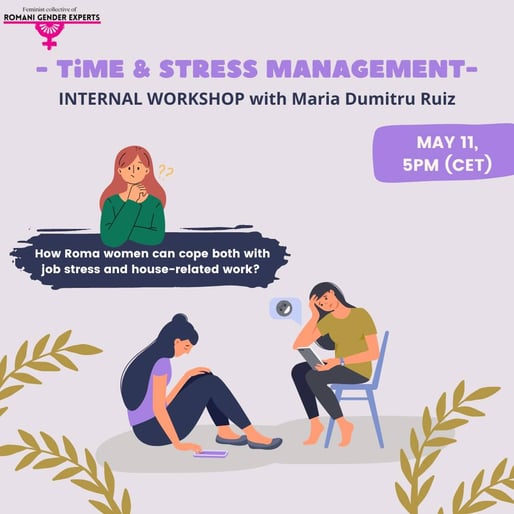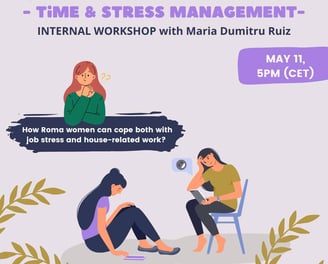 We carry it with us - Trauma awareness
This workshop aimed to improve our members' shared understanding of trauma and adverse childhood experiences. We also discussed about risk and protective factors that impacts us, we considered different ways of responding to adversity and trauma and discuss about how to identify and develop our own support system/our own personal language of fear. (Referring to "It didn't start with you" book by Mark Wolynn)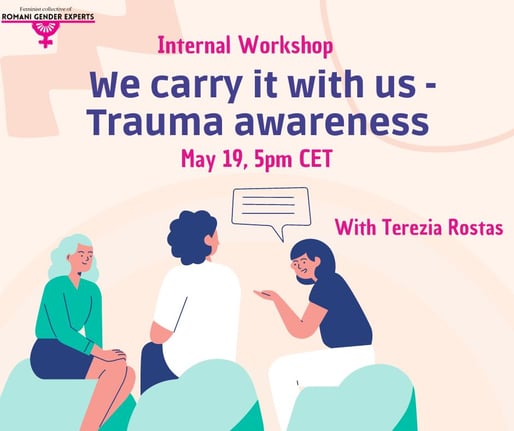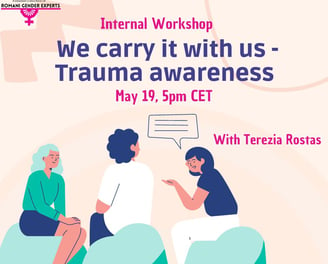 Public Policy Workshop
The two-day workshop provided participants with an understanding of the fundamentals of public policy, and Roma women professionals can influence it. We also identified key policy areas that require attention, including online gender-based violence, improved access to public health, discrimination, education, and the school segregation of Roma children, with a particular focus on Roma girls. Connectivity and borderless community building were highlighted as key, and knowledge-based collaboration among Roma as essential in public policy making.
In summary, the workshop addressed the current status of Roma women in public policy, exploring how we can bring our unique perspectives. It also emphasized how women can contribute to topics specifically concerning Roma women and girls. While the Romani women's perspective has been lacking in public policy, encouraging signs of change are taking place.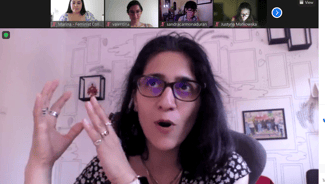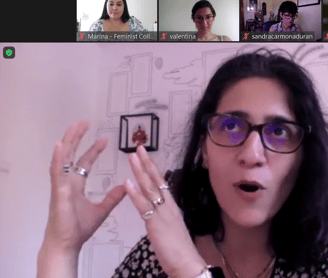 Carmen's intervention focused on the main points regarding bringing gender topics into public policy and addressing social issues that are particularly challenging. She discussed how to define and approach problems such as reproductive health, forced sterilizations of Roma women, and gender-based violence in the context of public policy.
Carmen explained the four steps involved in the public policy process:
Defining the problem and identifying the topic for public policy.

Making decisions on public policy.

Implementing the public policy.

Monitoring and evaluation.
She emphasized that Roma individuals can only actively participate in the first step of defining the problem, as the rest of the process is carried out by the government, which is responsible for delivering policies to society.
The workshop's objectives were to critically reflect on ideas, perspectives, and experiences, discuss national, European, and international strategies, and explore different perspectives and approaches to shape our future goals and strategies. Additionally, the workshop aimed to identify themes for public policies (both international and national) and highlight areas that are currently missing from those policies.